October 26, 2011
This new and improved website is now operational thanks to the fabulous work of Cullen Swanson and his team of programmers at Innovated Media. Thank you, Cullen!
March 18, 2011
I am pleased to report that as of March 23, 2011, we will have the ability to process payments by credit card. This is the first time we will take credit cards in over eleven years of solo practice. I hope it is convenient. However, remember, you should have a signed engagement agreement with us before you pay us! Click here to pay online.
July 2, 2010
We have started plans to publish firm videos online at our new account here. We hope to produce some instructional videos as a public service. Thank you for visiting. June 29, 2010
Tonight is the Tulsa County Bar Association Call a Lawyer Program.  For those with legal questions, please feel free to call for advice during the two news casts between 5:00 p.m. and 6:30 p.m.
May 7, 2010
Today was an inspiring day spent at the corporate office of Pre-Paid Legal Services, Inc. in Ada, Oklahoma. Pre-Paid Legal has an amazing insurance plan for legal services, a great staff, fabulous leadership through the original vision of Mr. Stonecipher, and an incredible facility. The training for their attorneys in their referral network such as myself, includes Service from the Heart, and remembering that it is the middle class most in need of help without funds to afford representation that most often seek assistance of attorneys in the Prepaid network.  I am very proud to be a Pre-Paid provider of legal services to Oklahomans in need. If you have Pre-Paid Legal be sure to ask for me. If you do not, look into purchasing a plan for legal access and big savings.
April 20, 2020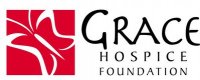 Ms. Cinocca is pleased to announce two of her three favoritie local charity groups are holding events this Sunday. First is the Taste of Grace Event at the Tulsa Historical Society at noon. Many fine chefs will prepare their specials for us with champagne cocktails during a fashion show and silent auction. A great way to give to charity, have some fun and network with your peers, too! For more information, please click here. You can come as you are or ask to be at Ms. Cinocca's table. A donation of $60-$40 is appreciated! This is a very nice time with good people. You can call Ms.Cinocca about this event at (918) 488-9117. Thank you!
In addition, the Tristesse Grief Center, presided over by the lovely Laura Gonzalez is holding its Spring Gala that same evening at the Silo where hundreds of items will be auctioned off!  They call their event "ARTSCAPE" and say this "is the annual fundraiser that benefits The Tristesse Grief Center. More than 30 local & national artists have donated their work to this event. 100% of the proceeds goes towards making sure The Grief Center can continue to offer their services to the Tulsa community. Event features a silent and live auction, fabulous food, champagne cocktails, and more. Tickets are $75 or $125 per couple. Call 918-587-1200 to make your reservation today!" Don't be afraid to say Ms. Cinocca sent you! These are two excellent causes!
April 16, 2010
The American Bar Association Health Law Section partnered with the Cancer Legal Resource Center in Breast Cancer Advocacy Efforts to assemble talented attorneys from around the country to assist with the authoriship of resource materials for breast cancer patients and attorneys around the country. Also known as the ABA's Breast Cancer Task Force, the organization has been providing education and materials since 1993 in its pro bono efforts.
Ms. Cinocca was fortunate enough to become involved in this project through the ABA Family Law section during her term as a council member. Ms. Cinocca's efforts were aimed at editing the Family Law Section of the Litigation Guide. She assisted with drafting many portions thereof and ensuring the contents contributed by three or four other lawyers was consistent with a national focus toward cancer and other health related issues that clients may face. Her efforts took months of consistent work to make the final product submitted to the leadership of the task force as presentable and helpful as possible. This was the most important pro bono effort in which Ms. Cinocca engaged for 2009, and of which she is especially proud. It is difficult as an attorney with so many demands to put forth the hours this project required, but Ms. Cinocca felt strongly it was well worth the efforts of all involved.
If you or a loved one have health and legal issues that may coincide, please feel free to contact us.
April 7, 2010
At the "Call-a-Lawyer" event last night for the five o'clock news on Channel Two Ms. Cinocca was invited to speak on visitation issues affecting families for this summer. Ms. Cinocca reminded people to check the Court papers for their particular visitation schedules, check the academic calendar for exact dates of vacation, and send required notices, if any, to the other parent. Ms. Cinocca reminded families to prioritize communication on these issues and identify and summer visitation issues that cannot be resolved now for an attorney to take action if necessary in time for summer visitation.
April 6, 2010
The next "Call a Lawyer" event is tonight on Channel Two from 4:45 to 6:30 p.m. This is a public service provided by the Tulsa County Bar Association and a great way to get direction on a legal issue or answers. The panel will be taking calls during the news segments. The phone number to call in will appear at the bottom of the television screen. Feel free to call in. Ms. Cinocca will be on the panel this evening.
February 23, 2010
After legal argument and trial on December 16, 2009, Judge Kyra Williams issued her opinion today in favor of our client Jennifer Pettey against her ex husband Jimmy Cain who failed to pay her $12,850.00 pursuant to an Order and Agreement. The ex husband argued due to the passage of time the Order was uneforceable, however due to the inclusion of a Property Settlement Agreement to which contract law applied, the evidence and testimony at trial, the ex husband's argument failed. Cain vs. Cain, Case No. FD 2001-150. The final Judgment is expected to be in excess of $30,000.00 including interest, fees and costs.
February 8, 2010
Ms. Cinocca is pleased to announce her new office sharing arrangement with Kay Bridger Riley, a prominent civil litigation attorney in Tulsa County for over thirty years, and Howard Owens, an excellent criminal lawyer for the past fifteen years. She looks forward to her new relationship with them. The new address for Ms. Cinocca's law offices is 4528 South Sheridan Road, Suite 216, Tulsa, Oklahoma 74145. We still have the same number to contact us at (918) 488-9117 or contact her here.
January 15, 2010
Ms. Cinocca has a new twitter page at www.twitter.com/TracyCinocca. Feel free to follow.
May 10, 2008
Now available online— Ms. Cinocca's new Attorney Profile and Resume Information.
April 29, 2008
As the Region IV ABA Family Law section representative, Ms. Cinocca will attend the council meeting on April 30, 2008 in Chicago, Illinois. The Council meeting precedes the Family Law Section meeting in combination with the American Psychological Association. Issues to be covered include:
The status of marriage, separation, divorce, parenting, and custody;
legal and psychological issues relevant to contested custody cases;
and effective legal and psychological interventions for families.
For more information, go to the ABA or the APA websites.
April 22, 2008
Tonight a panel of lawyers, including Ms. Cinocca, appeared on the Channel Two News Call-a-Lawyer segment, compliments of the Tulsa County Bar Association. For approximately two hours, Ms. Cinocca and a panel of other lawyers, answered questions of callers. Special thanks to Toni Wallace who organizes this program and for the photographs below of the January 29, 2008 panel. Please visit the Tulsa County Bar Association website for more information on their lawyer referral program.  Click here. The TCBA thanks us here.
April 21, 2008
Ms. Cinocca taught her first law class to corporate human resource and other professionals through the Lorman Institute. The Lorman Institute produces seminars on "the rules, regulations and best practices that impact the success of your business or the business of your clients." On August 24, 2006, Ms. Cinocca taught a portion of "Advance Topics In the Family and Medical Leave Act in Oklahoma," along with an associate of Michael L. Carr and Mary Constance "Connie" Matties. On June 13, 2007, she taught a portion of "Landmines for Discharge," along with Steven A. Broussard, of the firm Hall, Estill, Hardwick, Gable, Golden & Nelson, and Robert E. Norman, of the firm Miller Dollarhide. A copy of the course materials may be accessed here. Please visit the Lorman Institute website for a complete listing of future course offerings that may be of help to you. Ms. Cinocca looks forward to teaching more classes in the various areas of her practice, including her family law discovery teleseminar on April 23, 2008.
April 10, 2008
Ms. Cinocca attended the ABA Young Business Lawyers Institute in Dallas, Texas. Ms. Cinocca serves as the Young Business Lawyers Newsletter editor. The Institute is catered to young lawyers on simple as well as complex business litigation and transactional matters pertinent to large corporations and smaller businesses as well. The Institute is very informative, and energetic, with so many young lawyers in attendance. More information is here. Ms. Cinocca looks forwad to the publication of the next newsletter, and hopes to publish her most recent past newsletter here soon.
April 17, 2008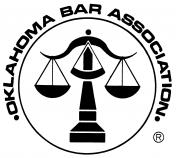 Ms. Cinocca is please to report that she has completed preparation of a power point style presentation for a teleseminar being given by the American Bar Association to lawyers throughout the country where she will speak on written discovery in family law cases. The Oklahoma Bar Association Family Law Section through its specially appointed committee led by Jon R. Ford, as Senior Editor, has graciously agreed to allow the presentment of several of their specially drafted forms for this presentation and for educational related purposes. We give a special thanks to the Oklahoma Bar Association Family Law Practice Manual committee for their hard work and efforts at raising the standards of practice in the family law bar in our state.
In order to assist the public considering a divorce, please see the attached general form provided by the Oklahoma Bar Association Family Practice Manual Committee. These contain requests for information and related documentation that are generally necessary in the proper analysis and preparation of a divorce case. By reviewing these forms, we hope that you will be educated on what to expect as to basic documentation you should try to provide your lawyer in your case. 2 Domestic Relations Interview Sheet. 3 Material Assets and Debts Checklist.
Ms. Cinocca's biography related to the presentation of this teleseminar is as follows:
Ms. Tracy A. Cinocca concentrates primarily in Tulsa family law and civil litigation. She has an M.B.A., in addition to her law degree, which assists her in business planning, evaluation and discovery issues as may be pertinent in divorces. She is licensed in many courts, including the U.S. Supreme Court, and has been active in her local bar associations. She serves as the Region IV ABA Family Law Council Member and as the Newsletter editor for the ABA Young Business Lawyers. She has handled many family related issues in the employment context through classes taught on the Family Medical Leave Act and her publication on "The Need for a Family Decision Making Statute in Oklahoma." Oklahoma Bar Journal. Vol. 69, No. 48, (12/26/98). She has also written a book entitled Careers in the Law, published by Barron's Educational Series in 2001. She has ten years of in depth litigation experience in family and civil courts.
March 31, 2008

Tracy Cinocca will be a member of the Program Faculty for the Family Law 101 Teleconference series sponsored by the American Bar Association. She will discuss written discovery requests and objections in the seminar, "Family Law Discovery: The Basics and Beyond." This will occur on Wednesday, April 23, 2008 at 11:00 o'clock a.m. central time. Continuing legal education credit is available and attendance is by telephone. For more information or registration, please visit the American Bar Association. ABA Family Law Discovery Program Information.
March 23, 2008
This date is the earliest easter Sunday to occur in our lifetimes, and the one and only time Tracy A. Cinocca's birthday will fall on this historic and significant date. Remember to give thanks each and every day for the blessings which are yours.
March 11, 2008

Tracy Cinocca shared her legal expertise and personal stories with young teenage mothers at Young Lives Teen Moms meeting at Asbury United Methodist Church. She answered many questions about child support, domestic abuse, paternity, custody, emancipation, marriage and social services that the young mothers had. Young Lives' Teen Moms program is committed to providing unconditional love and support to teenage mothers. Young Lives is a unique outreach to teenage mothers, that is a part of the Young Life ministry. Their mission is to provide teen mothers with the opportunity for mature friendships and wise counsel in an unconditional, caring and nonjudgmental manner. This group is committed to treating teen moms with compassion, grace and a personal touch, by being available to teenage mothers as trusted friends and mentors.
If you know a teen mom who might be interested, please feel free to recommend them to this program. If you or someone you know is interested in being a mentor mom, please refer them to our program as well. The program also accepts tax deductible donations to Young Life Ministry (Include OK 104 on memo line), which are especially helpful to fund a camp experience for the teen moms and their babies. Any donations may be sent to: Young Life Ministries, P.O. Box 33176, Tulsa, OK, 74153-1176. If you have any questions, you may contact the program director Cathy Duke at (918) 724-1332, star1313cd@aol.com, or our offices.
March 3, 2008

We are pleased to announce that Ms. Cinocca was admitted by motion today before seven of the nine Unites States Supreme Court Justices. Ms. Cinocca represented the State of Oklahoma with a group of young lawyers in the American Association for Justice. She especially thanks James Dunn, an Oklahoma City area attorney, for his sponsorship of her to be admitted to the highest bar of the land. Mr. Dunn's work is critical in securing the rights of citizens of the State of Oklahoma to participate in the ballot initiative process, without undue restrictions or punishments. His efforts, along with those of Oklahoma Senator Randy Brogdon, on behalf of citizen's rights in this state, are appreciated. A photograph of the AAJ Young Lawyer group in a reception room at the United States Supreme Court is below.