Family Law Divorce with Children Video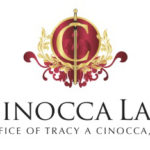 VIDEO TRANSCRIPT- Divorce with Children
If you are getting a divorce and have children of the marriage, here are some procedures and rules you need to know. Your children must be "of the marriage" (this means biological or adopted, but does not include step-children).
First, always consider the best interests of your children in the decisions you make. If questioned about a decision, you must be able to explain how it was in your child's best interest.
If the filing of your divorce involves minor children of the marriage, the court will order you to attend a PPC. That is a Parenting Plan Conference. Here, the judge will call all your cases, speak, and present a video. At the end, you will be ordered to attend a class called "Helping Children Cope with Divorce." You must obtain a certificate of completion and file it in your case as a matter of court record, before your divorce can be granted.
Afterwards, whether you have counsel or not, you and your spouse will be presented with a Temporary Order Agreement form to try and agree to temporary terms on visitation, custody, child support, and other property and debt matters. If you prefer to print the Temporary Order Agreement and hand write in the information, that document can be found here. If you can agree, it will be issued as a Temporary Order, it is NOT final. If not, you will receive a referral to the Judge assigned to your case for a trial on temporary matters.
In custody cases there is an additional form called the Judicial Order of Proper Conduct. This form will tell you what you need to do to protect your children, as well as what behavior is expected of you and your spouse. Follow the rules of the court, so that your experience and relationship with your children will be enhanced.
A couple of points may seem simple, but they are ones you need to pay careful attention to:
1. Children tend to blame themselves for divorce. Do not let this happen. Remember it is the conflict they see in divorce that is most upsetting, not the divorce itself. This cannot be over emphasized.
2. The child's self-esteem is based on both parents' words and actions, so do not disparage your soon to be ex-spouse.
The Judicial Order of Proper Conduct can be found here. Click the link. Read the document. It will help you and your children through this transition and tough time.