Legal Aid Services of Oklahoma: A Golden Rule Resource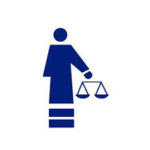 Legal Aid Services of Oklahoma
Legal Aid Services of Oklahoma "LASO" is an organization whose mission is "making equal justice for all a reality." Established in 2001, as a result of the merger of Legal Aid Services of Western and Eastern Oklahoma, LASO is a registered nonprofit that provides civil legal assistance to low income individuals across Oklahoma.
If an individual qualifies, they are not charged for any of the services provided by LASO. Funding for the services provided by Legal Aid come from the Legal Services Corporation, the State of Oklahoma, the Oklahoma Bar Foundation, 15 United Way or United Fund organizations, as well as generous donations from attorneys, firms, business, and individuals throughout Oklahoma. Those donations can be in the form of funds or the legal time provided by the attorney at no cost to you if LASO approves you for services. In most cases, many attorneys work pro bono if you qualify as LASO eligible unless there is a possibility of an adverse party paying the attorney's fee.
Qualification
"Many of LASO's programs and services are offered only to those that meet our financial eligibility guidelines. Clients are financially qualified for our services during their confidential intake interviews. Income is calculated based upon the gross income household earnings of the applicant, and the number of persons in the household. Non-exempt assets may also be considered in qualifying applicants for our services.
There are, however, many of our program services that are not income sensitive. The legal services that are not income sensitive are for persons with AIDS, Seniors over 60 years of age, and victims of housing discrimination."
Types of Cases
LASO is able to provide individuals who are experiencing an array of non-criminal legal issues including, but not limited to:
-Adoption
-Bankruptcy
-Benefits: Administrative, Social Security, SSI, Veterans, other administrative issues.
-Civil Rights
-Consumer: care sales/repairs, collection practices
-Divorce: Paternity, Custody, Support, other family issues.
-Education
-Employment: unemployment compensation, wage claims, discrimination, wrongful termination.
-Estates: wills, trusts, advance directives, estate planning
-Garnishment
-Guardianship
-Health Care: Medicaid, access to healthcare
-HIV/AIDS related issues
-Incorporation
-Indian Law
-Insurance: Health, Property
-Landlord/Tenant: public housing, evictions, repairs
-Real Property
-Tax
-Torts
To apply for assistance, please call Toll Free:1-888-534-5243 OR
Locally for Tulsa: 918-428-4357
Monday – Thursday from 8:30 a.m. to 4 p.m. OR
visit online: http://www.legalaidok.org/if-you-need-help
Not everyone can qualify as resources for funding the organization and attorneys donating time are limited, bu LASO does the best they can with what they have, So whether you are in need or are interested in donating time or fund to LASO, please give them a call. They are doing great things for Oklahomans!