Tulsa Business and Family Law Attorney
The principal member of Tracy A. Cinocca, P.C. is Tulsa attorney Tracy A. Cinocca. She brings an exceptional combination of business experience, legal experience and education to all legal matters. Ms. Cinocca's background includes an MBA, real-world business experience, and prior firm business and personal injury experience.
With that experience, Tracy A. Cinocca, P.C. serves clients in practice areas that include:
Tulsa Business Attorney: Tracy A. Cinocca, P.C. handles a full range of business legal matters. The largest percentage of Mrs. Cinocca's business practice is in litigation. Litigation issues usually includes written and oral agreements, fiduciary duties, injunctions, replevin, confidential, trade and other proprietary secrets, business separations and stock owner buy outs, & business dissolutions. She performs litigation services for both businesses and their employees or customers.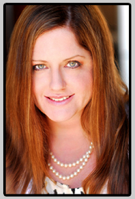 Also, Mrs. Cinocca provides comprehensive business consultation on employee policies, procedures and manuals and compliance with existing discrimination and retaliation laws, human resource management and grievance procedures, business plan developments, investor agreements, formation, restrictive buy sale agreements, acquisitions and mergers, marketing issues in traditional mediums as well as internet, advertising, customer satisfaction and collections issues, management of in-house and external corporate counsel issues, including trade mark, copyright and intellectual property matters, & assisting upper management with business decision making and risk analysis.
Tulsa Family, Divorce and Custody Law Attorney: Tracy Cinocca frequently handles complex divorces involving family-owned businesses and custody matters. Any divorce matter can be difficult, but children or a business can complicate the emotional and financial aspects of a divorce. Though Ms. Cinocca always encourages her clients to resolve matters amicably, sometimes this is not possible and trial services are needed. Whether you desire an amicable settlement of a divorce or expect difficult contested litigation, Ms. Cinocca can help you. Ms. Cinocca prefers to focus her trials on the client as the star witness. She has provided a full service family law practice including divorce, child support and custody, visitation, and property division. Her firm also handles post-decree modifications. Ms. Cinocca began her domestic practice from clients who owned their own businesses. Divorces often involve family-owned businesses or the self-employed. Tracy A. Cinocca, P.C. has almost fourteen years of experience protecting business interests during divorces and civil litigation and in protecting the interest of children.  
Tracy A. Cinocca, P.C. zealously advocates her client's and their children's best interests in custody determinations. In an ideal world both parents can be equally involved and positive role models for their children through joint custody, co-parenting and cooperation. However, this is not always possible, especially when the parents cannot communicate properly. Children should be allowed the love of both parents without one alienating the children from the other.
Tulsa Personal Injury Law: Tracy A. Cinocca, P.C. handles all aspects of personal injury law. Mrs. Cinocca has successfully litigated many personal injury cases including slip and falls, car accidents, injuries to children and pregnant women, premises liability, and construction accidents. The goal is fair and just financial compensation for every client.
Tracy A. Cinocca, P.C., offers large-firm experience in a small-firm atmosphere. Located in Tulsa, Oklahoma, the firm serves all of Tulsa County including Broken Arrow, Wagoner, Sapulpa, Sand Springs, Claremore, Bixby, Jenks, and Owasso.