Cancer Patients Dealing with Divorce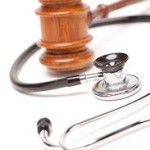 Cancer patients in family law courts face many issues about their personal care and that of their children. It is highly likely in most divorces and all custody battles that the parties' medical conditions will be at issue.
When the health of litigants is an issue, litigants should carefully consider insurance coverage available through private plans, COBRA, and/or federal programs, like Medicaid, SSI and SSDI. How these patients will be able to acquire insured and uninsured treatment for their care is a critical consideration. Knowledge of HIPPA regulations is important for acquiring medical records and bills that may be at issue in any divorce to prove or disprove any claims or defenses. A cancer patient's need for spousal support may well be influenced or fully supported by their medical needs. Some Courts may make property distributions in lieu of alimony. Understanding how the ownership of property post divorce may affect insurance benefits available and estate planning is an important long term consideration when it is known a party is suffering from a life threatening illness. The extent that Courts may consider the health of the parties when making a property determination, fluctuates by State, though prudent counsel should always be mindful of this consideration. As to Custody, the Courts will consider the health of the parties and their respective ability to care for the children.
The parties and their counsel should carefully investigate and consider these matters when proposing settlements, making proposed findings to the Court, and examining the best interests of the children.