Grounds for Divorce: When It is Important & When It is Not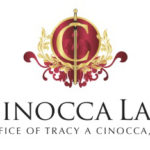 Oklahoma Courts & The Grounds for Divorce– When It is Important & When It is Not!
The way couples approach divorce vary. Some are matter-of-fact because it has been agreed or discussed. Others find it emotional and heart wrenching, especially, when there were affairs, abuse or highly charged emotional situations. A preliminary question I receive from people is "Can I divorce my spouse specifically for some wrong committed?" Technically, the answer is yes, if it fits within the statutorily enumerated grounds. 43 O.S. ¶ 101 lists these grounds, which are:
1. Abandonment for one (1) year.
2. Adultery.
3. Impotency.
4. When the wife at the time of her marriage was pregnant by another man than her husband.
5. Extreme cruelty.
6. Fraudulent contract.
7. Incompatibility. Provided, however, where the interest of a child under eighteen (18) years of age is involved, the adult parties shall attend an educational program concerning the impact of divorce on children.
8. Habitual drunkenness.
9. Gross neglect of duty.
10. Imprisonment of the other party in a state or federal penal institution under sentence thereto for the commission of a felony at the time the petition is filed.
11. The procurement of a final divorce decree without this state by a husband or wife which does not in this state release the other party from the obligations of the marriage.
12. Insanity for a period of five (5) years, the insane person having been an inmate of a state institution for the insane and affected with a type of insanity with a poor prognosis for recovery. (This is more complicated if your spouse lacks mental capacity and you desire a divorce, and maybe required should this be a basis).
Many people have religious or other emotional concerns pertaining to divorce, and the reasons leading up to divorce, therefore, they prefer a divorce based on statutory grounds that match their religious or spiritual principles.
You must know that Oklahoma family law courts highly prefer divorces on the grounds of incompatibility. This means that the courts do not want to hear the nitty-gritty details about the grounds for divorce unless it impacts children of the marriage, protective orders or arguments about dissipation of marital assets. As such, your attorney is likely to recommend incompatibility as the grounds for your divorce. Some attorneys will insist on it only.
We are willing to consider all grounds for divorce to weigh the pros and cons and options with you. If a specific ground for divorce applies, consider the following:
Did it have a negative effect on your children?
Did it affect dissipation of marital assets?
Is it extremely important due to your religious beliefs?
Is your spouse abusing you or seeking to harm you refusing to stop or calm down?
Have no idea where the spouse is to serve him or her?
Is your spouse mentally incompetent, certified by a medical professional?
If your answer is yes, to these questions, you will want to discuss it with your attorney.
Sometimes, knowing the allowed grounds for divorce codified over time through multiple interests in our legislature can give you comfort of a just divorce. Even so, in most instances, it is more cost efficient to allege general incompatibility though other grounds may exist. If this is an important consideration to you, or your spouse lacks capacity, you should consult on this issue with your attorney carefully. Your facts in your case must be analyzed with thought as to whether the statute quoted above has been modified or amended.
Please contact Ms. Cinocca if you have any questions or call (918) 488-9117.
[contact-form][contact-field label='Name' type='name' required='1'/][contact-field label='Email' type='email' required='1'/][contact-field label='Website' type='url'/][contact-field label='Comment' type='textarea' required='1'/][/contact-form]