4 Questions to Ask to Choose the Right Lawyer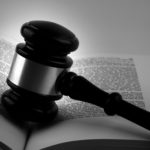 Choosing a lawyer can be a difficult and potentially overwhelming experience, especially if you do not even know one! To help ease the search, there are four key areas to take into consideration. This will help you find an attorney who is the best fit for you. First, you want to make sure your attorney is qualified. Second, you want to see if you like the attorney's personality and think they are a good match for you. Third, you want to look at their business practices and procedures. And fourth, you want to find an attorney you can trust to do the right thing, with or without you present.
1. Are They Qualified?
You need to have an attorney who is qualified in the same area of law as your legal issue. Try to know and understand which area of law it is you need representation. When you are evaluating an attorney, you will first want to have a consultation with them. Some attorneys may do this over the phone for free, while others may require you to come in and pay a fee to sit down with them. Many attorneys insist on an in-person fee to decrease claims of conflict just in case both adverse parties contact them. Only the more serious potential clients visit willing to pay a fee. Most attorneys have an online presence where you can check their qualifications. Ours are here and here. You can see our main practice areas listed on the side bar of our home page here. Though we have a general practice and can help on many issues, our primary issues are on our home page. You can check for this type of information on most attorneys' websites.
 2. Do You Like Their Personality?
When you meet your prospective new attorney you want to think about how your personalities mesh. Do you communicate well? Do you seem to be on the same page? Does the attorney listen to you? Can you listen to the attorney and understand them? Do they listen to the facts of your case and what your needs or desires are? Does the attorney think of options for your consideration that meet your goals and budget? Does the attorney's  personality seem to be a good fit for you both to have a positive working situation? Lawsuits are work and they are stressful, so you should be prepared to work with your attorney. When you find the right attorney, you should be able to answer 'YES' to those questions.
3. What are Their Business Practices and Your Expectations?
Every law firm and attorney small or big has certain business practices and customs. When you consider different attorneys you may or may not have certain expectations of them. Though you should not make demands on an attorney or firm to deviate from their normal business practices, you can make reasonable requests once you understand how their practices work.
a) Contracts and Communication:
Many attorneys will review their business practices with you when you discuss the engagement agreement to retain the attorney. Ethically, it is best if all attorneys actually have a signed written contract with their clients. This process of signing the contract is the perfect time for you to talk about their business practices and procedures. Critical areas of conflict that people may have with attorneys can oftentimes be addressed up front. One of these areas is communication. Make sure you know what the best method of communication is with your attorney. As well as what their policies are on phone calls, emails, and copying you on any/all correspondence that comes through the office. Addressing the communication issues and expectations beforehand is very important to understand how they do business and if you are willing to have an attorney with that policy.
b) Billing:
An attorney's billing practices are very important for your consideration as well. Billing procedures can differ amongst attorneys or firms. As such, you should make sure to have a clear understanding of what to expect on your bill: How often will you receive it; will it be detailed; will you be charged for attorney time as well as legal assistant time; will there be quarterly rounding of time; etc.? Additionally, you should know what happens if you are not able to comply with the terms of the agreement or if you run low on funds. Ask these questions, if they have not already been addressed by the attorney.
c) Deadlines:
Another important business practice you should inquire about is the average turnaround time for the attorney to complete work product. All attorneys who practice in litigation have a variety of deadlines that are court mandated and court imposed. However, what is the attorney's turnaround time if there is not a deadline? Make sure you know what their policies and standards are so you can have realistic expectations of when you can expect work to be completed. If you are in a rush situation make sure you let the attorney know! They may be able to help you as long as they know and confirm their schedule is clear.
4. Can You Trust This Person?
Remember, when you have a sit down meeting with your attorney, trust your gut instinct. Is this someone you can trust? Is this someone you have confidence in? The attorney you hire is your agent and a representative of you and the claims you have. Look at referrals, but do not base your decision strictly on referrals alone. Consider, is this somebody that when you are not there, you believe they will do the best job they can to represent your side?
In conclusion, when choosing an attorney that is right for you make sure they are qualified in the area of law you need help with, that their personality is a good match for you, and that you understand their business practices and procedures. Finally, make sure that you have confidence and trust in the attorney you choose. This will help you towards a successful resolution to your litigation and to ensure that you are as pleased as you can be during what is, to some, a stressful process.
If you have any questions, please feel free to call my firm: Tracy A. Cinocca, P.C., at (918) 488-9117.
This blog is an update to the video below that was filmed in 2011. Videos on various law topics including, but not limited to, business, employment, personal injury, and family law can be found on our YouTube Channel, and throughout our website. Just click on the hyperlinks. Additional resources here include a Divorce Attorney Fee Calculator and our Golden Rule page with resources to help those in need. This website is still under construction. Tracy Cinocca's attorney profile and resume are located on this website as well.
Find an Attorney You Can Trust!