What To Do If You Are Being Treated Unfairly at Work?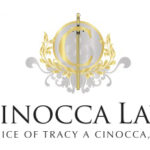 VIDEO TRANSCRIPT- What To Do If You Are Being Treated Unfairly at Work
One of the biggest complaints I hear is when an employee is upset with their employment situation because they feel they are being singled out or are not being treated fairly in the workplace – typically by a supervisor or co-worker. This is especially intolerable to long-term employees, those retaliated against for whistle blowing, or engaging in some other right protected by public policy. It is also especially intolerable when it is overt, ongoing, and continuous. It is important to understand that Oklahoma is a state where you can be hired and fired at any time, for almost any reason, EXCEPT in circumstances such as:
Age (if over 40)
Race
Color
Sex
Religion
National Origin
Disability
Pregnancy
Genetic Information
Retaliation and/or Whistle blowing
*May not apply to government workers, workers under contract, labor union agreements, or other groups because different laws, rules, or contractual agreements may modify laws applicable to the private sector of employers with a certain minimum number of employees.
If you believe this may be happening to you, first you should document the situation with as much detail as possible, by date. Legal professionals will want to understand what the "adverse actions" are in your case. This means, you should list by date each action to which you object. There are a few examples below, but it can be anything that caused you distress and you believe was unwarranted. Some actions include, but are not limited to:
Fired
Constructive Termination (Being forced to quit)
Harassment Hostile Work Environment
Demotion
Failure to Promote
Negative Performance Evaluations
Adding More Responsibilities
In addition to your thorough timeline of adverse actions, you should obtain a copy of your Employee Handbook and copies of all emails or other pertinent documents, before you are fired, if at all possible!
Finally, schedule your attorney consultation to discuss what may or may not be actionable on your list of adverse actions and if any of the exceptions to the Oklahoma Employment at Will Doctrine apply to you. Then you and your attorney can determine whether you have might have a case.
SUMMARY TO-DO LIST
 List & Document Your Adverse Actions By Date
 Acquire Your Employee Handbook, Company Policies, Emails & Pertinent Documents
 Schedule an Attorney Consultation
If you would like to schedule a consultation with us, please also complete the EEOC Initial Intake Worksheet for our Discussion Purposes Only. It requests all pertinent information and will help you organize your thoughts, learning what information is of particular initial importance. If your case is already pending with the EEOC or Oklahoma Civil Rights Enforcement Division of the Oklahoma Attorney General's Office bring those related documents to your appointment.
[contact-form][contact-field label='Name' type='name' required='1'/][contact-field label='Email' type='email' required='1'/][contact-field label='Website' type='url'/][contact-field label='Comment' type='textarea' required='1'/][/contact-form]